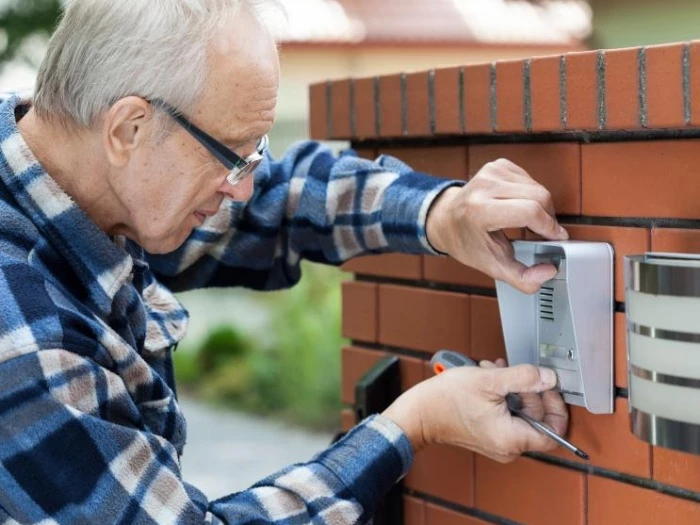 Security alarm installation is a must for many businesses today as people make protecting their commercial property a major priority.
And on the domestic front too, the ease and effectiveness of home burglar alarm installation make a commanding case for getting a comprehensive security system in place.
However, there is more to consider than just having a burglar alarm system installed in your home or business premises.
Many overlook the importance of keeping their security system up to date, regularly checked and well maintained. The cost of this oversight can be very high indeed.
A faulty alarm system can give a completely false sense of security. It can leave your home and business open to criminals, invalidate any insurance claims and leave police without vital evidence that could help to find, apprehend and prosecute the offender.
Don't cut back on security checks
It's fine to feel safe and that your home or business is protected once the alarm system has been installed, especially if the installation has been carried out correctly by a reputable installer such as Crown Securities UK.
But some may be tempted to offset the cost of security installation by cutting back on system checks and regular maintenance. They may argue that modern security systems are very robust and the latest wireless installations have plenty of built-in self-checking features.
Monitored alarm systems can be regularly checked by monitor centres whether the alarm is activated or not, but regular servicing is vital to ensure the network is working efficiently.
And failure to carry our regular and proper servicing means not only that any faults can go unnoticed for long periods and owners only find out about it in the worst circumstances – the aftermath of a break-in.
Property owners, whether domestic or commercial, should have alarm systems checked at least every 12 months, while those with monitored systems should have the system looked at every six months.
Regular servicing pays dividends
Regular service checks will highlight any issues or faults with the system in a reasonable time frame so they can be isolated and resolved as quickly as possible.
Most modern alarm systems are protected against power cuts or power surges, but it still pays to check regularly for faults.
Inadequate or irregular maintenance can leave your security system in a faulty state for an extended period and you, may not find out about it until the worst happens while a lengthy breakdown can run the risk of the system ending up beyond repair and needing to be replaced.
With regular inspection and maintenance, there is no reason that a wired security alarm system will not last more than 20 years while a wireless network usually comes with a 10-year guarantee against breakdown.
Security alarms don't last forever
Many things can go wrong during the lifetime of a home or business security system; batteries may need replacing, electrical connections can fail, detectors compromised or alarm bells malfunction.
Many people will have their premises extended or redecorated without giving a thought to the potential effect on previously installed security systems.
An infrared sensor, for example, can be made worthless if walls or doors are altered, wired can be accidentally cut, camera lines of view broken.
There is also the problem of having burglar alarm or other security system systems installed but only ever used irregularly. It not only increases the risk of an opportunistic break-in but also means that faults in the system are highly likely to go undetected for long periods.
Don't let the burglar check the alarm
The wise will play on the safe side. After the expense of having a security alarm system installed, it makes sense to ensure it is performing correctly at all times. An adequately maintained alarm system should work in the background, unnoticed, until the situation occurs when it is needed.
The worst time to find out your security alarm system is not working correctly is when you really need it, during a break-in.
---
Related articles