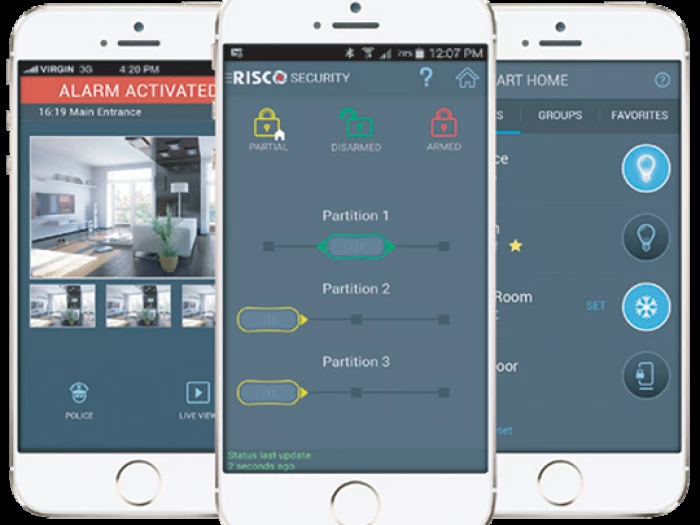 We are home security specialists offering hi-tech, cutting edge intelligent alarm systems that can protect your home against unwanted intruders. Our multi-layered smart security systems put home security in the palm of your hand with a custom solution to fit every home.Crown Securities UK's smart security solution promise complete protection against intruders, both indoors and outdoors, covering every area of the home. Flexible and adaptable systems means we can tailor systems to any home with options to expand and enhance coverage at any time.
Be Secure
Indoor and outdoor wireless sensors can protect your home from burglars and thieves with networks of cameras for live video verification. A single intuitive app enables full control of home security features, enabling smart home devices.
Be Safe
Innovative safety detectors can keen home and family safe from hazards such as fire, heat and smoke while reducing risk of electrocution and flood. Safety solutions can include automated options such as turning lights on and off at preconfigured times to discourage potential intruders or running off home appliances.
Be Smart
Our enhanced home security installation can provide complete peace of mind through automated cloud and smartphone services. Customers can receive immediate alerts and video snapshots of triggered events on their mobile devices so they stay in control in real-time.